What Is Social Security Disability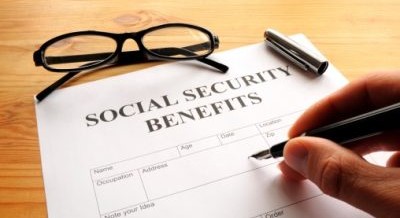 If you are disabled as a result of injuries, illnesses, or a combination of both, you may qualify for social security disability benefits. There are basically two types of Social Security disability: "SSI" (Supplemental Security Income) benefits and "SSDI" (Social Security Disability Insurance) benefits.
SSI benefits are made available to disabled individuals who can meet certain non-medical requirements involving financial and income issues. SSI is available only to people with very limited income and resources, regardless of their disability. For example, even a truly disabled person would not qualify for SSI if he or she made too much money or had too many resources prior to being disabled. Examples of resources are bank accounts, land, property, or anything else you own which could be changed to cash and used for food or shelter.
As of 2010, the "resource limit" is $2,000.00 for an individual and $3,000.00 for a married couple. For example, if an individual has $2,000.00 or owns $2,000.00 worth of property, he would not qualify for SSI. There are certain resources, however, that the Social Security Administration (SSA) does not include when calculating the resource limits. For example, the home you live in and one vehicle you or a family member uses for transportation is not included in establishing the value of your resources.
As for income, your "countable income" must not exceed a certain amount in order for you to qualify for SSI. These income limits vary by state, and also by the living arrangements of the individual that is applying. The SSA does not count all of your income, however, when determining whether the income limits have been met. For example, the first $20.00 per month of most income and the value of food stamps you receive is not counted.
The rules and regulations involving income and resource limits are complex and can be confusing. An experienced social security disability attorney should be consulted about your particular situation before you apply.
S.S.D.I. stands for "Social Security Disability Insurance". SSDI disability benefits are also available to disabled individuals who meet certain non-medical requirements. The non-medical requirements that must be met to qualify for SSDI benefits involve "work credits." You must have worked long enough and paid enough social security taxes (F.I.C.A. withholding) to qualify. Generally, you must have worked five of the last ten years to accumulate enough work credits to qualify. However, the complete requirements to qualify for SSDI vary based on factors like the age of the applicant, so an experienced Social Security disability attorney should be consulted about the facts of your particular situation before you apply.
If you meet the non-medical requirements for SSI or SSDI, your next step will be to prove you are disabled and unable to work. The Social Security Administration defines disability as the inability to engage in any "substantial gainful employment" by reason of a medically determinable physical or mental impairment which can be expected to result in death or which has lasted or can be expected to last at least 12 months or more. You will have the burden of proving your disability. An experienced disability attorney or advocate can greatly assist you in gathering and presenting all of the evidence of your disability claim to the SSA, and can greatly increase your chances of winning a social security disability claim.
So if you need to apply for Social Security disability, if you have already applied and are waiting on a decision, or if you applied and were turned down– call us for a free evaluation of your case or simply fill out the Free Evaluation form.
We look forward to helping you with your Social Security disability claim!
Categories: