Our Attorneys Can Help
Although you can file your initial application for disability benefits on your own, you're more likely to win and get greater benefits if you're represented by an attorney or advocate. Klain & Associates will make sure your initial application is completed correctly, the necessary documentation is included and the correct
procedures are followed to increase your chance of winning disability benefits.
To ensure that you have the best chance of winning your claim, call Klain & Associates at 800-818-HELP.
What Our Clients Say
---
"If you are hesitant in hiring this firm, don't be. They are wonderful. Very on top with everything. Couldn't ask for a better firm. They keep in communication about your case. They just super nice. They know what they are doing. Best all around. You will not be disappointed. Huge thank you to all."
---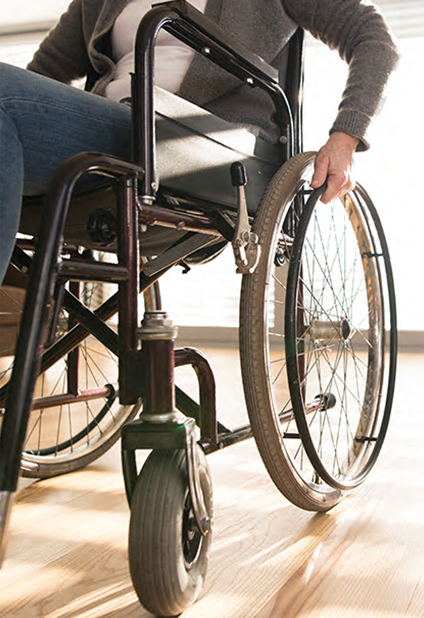 What Happens When You Apply for Disability?
When you initially apply for SSDI or SSI benefits, you'll need to complete an application. Although the process may initially seem similar to applying for a new job or a substantial loan, it is very different and much more complicated. You'll be tasked with providing accurate information about your work history and the jobs you have done in the past. You'll need to answer detailed questions about your disabling condition, the treatments you've received and your prognosis. You will need to explain in detail how your condition affects your ability to work and even how it impacts your daily life.
People who hire an attorney or advocate to help with their claims are about 3 times more likely to win benefits.
Additionally, the SSA will need to know about the doctors, hospitals and other health care providers you've seen since your condition began. You'll need to release copies of all of your medical records and any other documentation that supports your claim. And just when you think you have the application process completed, you'll need to review your claim. You'll need to make sure all of your answers are accurate, they do not conflict with other answers you've given or the statements provided by your medical providers and that your wording is clear and concise.
The disability application process can take several months, or even years to complete.
Disability Determination Services Review
Upon receiving your claim, the Social Security Office designated to handle your case will evaluate your claim to see if you meet the basic eligibility criteria. If you have enough work credits to be eligible for SSDI and you're not performing substantial gainful activity, your application will be sent to Disability Determination Services for review.
Disability Determination Services will review the documentation that was included with your application. If the department has enough information to make a decision, your claim will either be denied or approved based on the medical information and documentation you provided.
They'll consider whether your condition is included in the SSA Listing of Impairments, whether you can perform the work you used to perform and whether you are able to perform any other jobs. If more information is needed, claims processing will be delayed.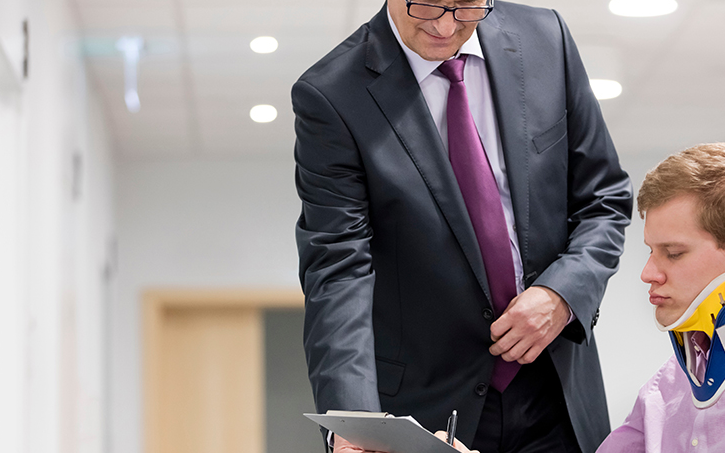 Once Disability Determination Services makes a decision on your claim, you will be notified by mail. If your claim is approved, you'll receive information about how much your monthly benefits will be and when you can expect to begin receiving payments. If your claim is denied, you'll need to file an appeal if you wish to pursue your claim.
It typically takes between 30 and 120 days to get an initial determination for disability benefits.
Pro Tip:
Find Out if You Qualify for SSDI
Work with a disability professional to find out if you qualify for SSDI
How Much Money Will I Get If I Win?
The amount you'll receive if your disability claim is approved is dependent on a number of factors. Unlike other types of claims, Social Security Disability benefits awards are not determined by your losses or the extent of your injuries. Instead, your total award will be determined by the amount of FICA taxes you have had withheld from your wages, how long you've been disabled and the number of work credits you've earned. Someone with a long steady work history who had higher wages, paid taxes and waited an extended period of time to get approved, for example, will receive a larger total award than another claimant with the same condition who worked less, had lower wages, paid fewer FICA taxes or was approved for benefits more quickly.
Additionally, your family's award can very significantly depending on the same factors as well as the number of dependents who qualify for benefits on your record.
More Practice Areas:
Navigating the rules, regulations and confusing terms when claiming Social Security Disability can be difficult. Our nationwide network of attorneys and advocates work with people at all levels of the SSI and SSDI claims processes. Let our team put your mind at ease and help you achieve success.