Disability Cases We Handle
DISABILITY LAWYERS HELPING YOU ACHIEVE SUCCESS
At Klain & Associates, our Social Security disability lawyers and advocates help disabled people all over the United States with SSI and SSDI claims. Whether you are considering filing for disability, you're ready to fill out your initial application, you've been turned down for benefits, or you're facing your ALJ hearing, our team will improve your chances of achieving success.
If your impairments prevent you from working or you need to secure disability benefits on behalf of a family member, contact us online or call 800-818-HELP (4357) for a free, no-obligation consultation.
Our attorneys and advocates handle a wide variety of disability cases and we work with people at all levels of the SSI and SSDI claims processes. We can help you with:
Free disability benefits evaluation
Do you qualify?
What Our Clients Say
---
"If you are hesitant in hiring this firm, don't be. They are wonderful. Very on top with everything. Couldn't ask for a better firm. They keep in communication about your case. They just super nice. They know what they are doing. Best all around. You will not be disappointed. Huge thank you to all."
---
Let Us Guide You Through the Disability Claims Process
No matter what stage you are at in the disability claims process, working with our experienced SSD attorneys and advocates can significantly improve your chances of receiving a favorable decision. For a free case evaluation and to find out more about the disability benefits programs that may be available to you, contact us online or call 800-818-HELP.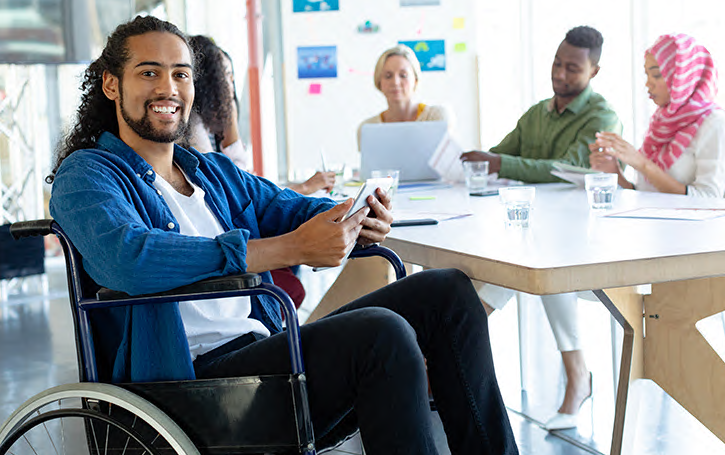 Pro Tip:
DO
YOU QUALIFY
FOR SSDI
BACK PAY?
There are a number of disability programs and other services available that can help you achieve a more comfortable life.
In addition to SSDI or SSI, Medicare, and access to Vocational Rehabilitation Services, you may be entitled to benefits through the Supplemental Nutrition Assistance Program (SNAP), SSDI benefits payments for your minor children and spouse, educational assistance programs, and help getting back to work. To determine which benefits might be a fit for you, contact our disability attorneys today.