Do You Qualify for SSDI?
If you are a disabled worker and you're unable to perform substantial gainful activity to support yourself financially, you may qualify for SSDI. To receive benefits under the Social Security Administration's disability program, however, you must meet the criteria established by the federal government.
Let Klain & Associates help you make sense of these complicated rules.
If you're considering filing for disability benefits, call Klain & Associates at 800-818-HELP to see if you qualify.
What Our Clients Say
---
"Klain & Associates help me win my case without even a first denial after going through a different attorney the first time around and lost at three levels. They were always very quick to respond to calls and emails and walked me through everything. I definitely recommend them!"
---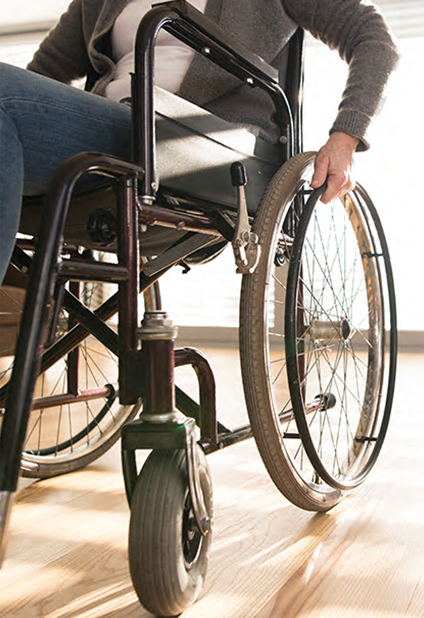 Eligibility Screening for SSDI
When you apply for SSDI, the Social Security Administration will perform an initial screening to determine whether you may be eligible for benefits. They will consider your work credits and your current work status. If you're applying for Supplemental Security Income (SSI) as well, the SSA will also consider your income and assets. Once the SSA has determined that you are likely eligible, your application package will be forwarded to the Disability Determination Services department.
Over 230 conditions qualify to be expedited through the compassionate allowances program.
How the SSA Determines Whether You Qualify for Disability
To qualify for the SSA disability program, you must first establish that you meet their definition of "disabled". If you have a severe, medically determinable physical or mental condition that prevents you from performing your past work or any other job, you likely meet the definition. However, getting approved for benefits isn't that easy.
Just because you are disabled does not necessarily mean that you will be approved for benefits through the SSA. Your condition must have lasted at least 12 months, be expected to last 12 months, or be expected to result in death.
Moreover, the severity of your condition is given consideration. When determining the severity of your impairment, the SSA will look at your ability to perform work tasks, like sitting, standing, walking, using judgment, communicating and responding to instructions/interactions in the workplace. Next they will consider your ability to maintain those activities.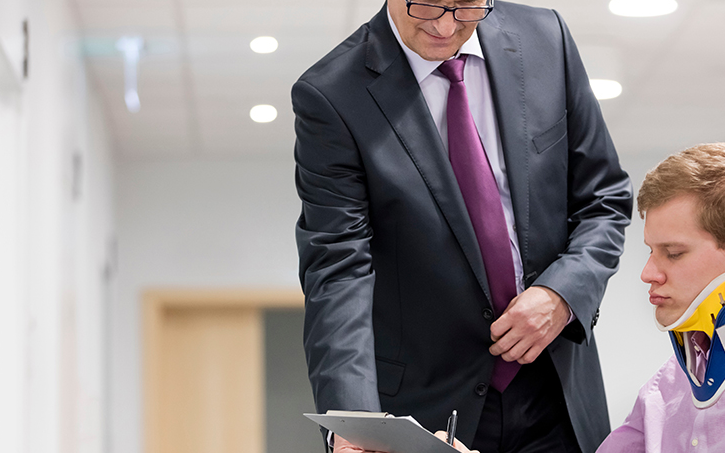 The SSA will use your medical records, statements from your doctors and other documentation to determine whether your condition is listed in the SSA Blue Book of Impairments or meets the severity of a condition listed. If there is not enough documentation to make a determination, the SSA may require you to undergo further evaluation.
Furthermore, you must be able to demonstrate that you have sought treatment for your condition if treatment is available. If your impairment is not included in the SSA listing of impairments, does not meet the functional capacity test, or it is determined that you are able to perform substantial gainful activity, you will be denied benefits.
Determining Substantial Gainful Activity (SGA)
Substantial Gainful Activity (SGA) is performing work for profit. This can be full time work, part time work, or work you perform as a self-employed individual. If you are currently performing SGA, your application will be denied.
If you are not currently working or are not working enough to be considered performing SGA, the agency will consider your age, occupation, work history and education to determine whether your impairments prevent your from performing any of your past jobs. Next, the SSA will decide whether your impairment prevents you from performing any type of work.
In 2020, disabled claimants can earn up to $1,260 per month and still qualify for SSDI.
Pro Tip:
Find Out if You Qualify for SSDI
Work with an SSDI professional to find out if you qualify for SSDI.
Find Out if You Qualify for SSDI or SSI
Our team of attorneys and disability advocates is familiar with the requirements of the SSA and how they use your information to determine whether or not you qualify for disability benefits. We can answer your questions, address your concerns and guide you through the process of applying for disability or appealing a denial.
More Practice Areas:
Navigating the rules, regulations and confusing terms when claiming Social Security Disability can be difficult. Our nationwide network of attorneys and advocates work with people at all levels of the SSI and SSDI claims processes. Let our team put your mind at ease and help you achieve success.