Obtaining Disability Benefits When You're Terminally Ill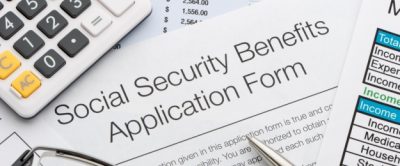 The Social Security Administration offers paths for quicker claims processing for SSDI claimants who have been diagnosed with a terminal health condition. In addition to helping terminally ill claimants cover their existing financial obligations, Social Security Disability benefits are available to help people pay for their medical costs and hospice or other palliative care. Additionally, when claimants pass away, their eligible dependents may receive survivor benefits. Under typical conditions, the processing time for SSD applications is between three and five months. Depending on their situations, however, terminally ill applicants may need more timely assistance.
Expedited SSDI Claims Processing for Terminally Ill Applicants
To help applicants with terminal conditions obtain the benefits they need as soon as possible, the SSA developed the terminal illness, or TERI, program. Cases flagged under the TERI program get prioritized and processed more expeditiously than applications for non-terminal disabilities. Further, the SSA handles them with the utmost compassion.
Although every case is unique, most TERI cases are resolved within 30 days of people's application submissions. The SSA's Disability Determination Services and local field offices track TERI cases until their resolutions, ensuring quality assurance, the appropriate follow up actions, and timely resolutions.
Identifying Terminal Illness Cases
Applications are identified and flagged as TERI cases based on direct allegations or indirectly through the use of specific criteria. Those seeking SSD benefits for terminal conditions do not need to indicate on their applications that their impairments will likely result in death to qualify for expedited processing through the TERI program. Rather, claims representatives and disability examiners may tag applications as possible TERI cases if applicants are receiving inpatient or home-based hospice or nursing care; if applicants are dependent on cardiopulmonary life-sustaining devices; based on allegations by claimants, their family members or friends, or overseeing health care professionals that a condition is terminal; or due to allegations or diagnoses of Amyotrophic Lateral Sclerosis or Acquired Immune Deficiency Syndrome.
Claimants do not receive a notification if their applications are flagged as TERI cases. Additionally, the SSA takes care not to include the words terminal illness or terminal on any case materials available to applicants out of sensitivity for their emotional state.
What Medical Conditions Qualify for the TERI Program?
Medical conditions designated as terminal under the SSA's definition may qualify for TERI processing. The SSA classifies ailments as terminal if they are untreatable, irreversible, and likely to end in the patient's death. In addition to ALS, or Lou Gehrig's Disease, and AIDS, the types of conditions that qualify an application as a TERI case include the following:
Chronic pulmonary or heart failure
Malignant cancer that is metastatic, persistent or recurrent, inoperable, or defined as Stage IV
Cancer of the esophagus, liver, pancreas, gallbladder, or brain
Acute myelogenous leukemia or acute lymphocytic leukemia
Additionally, conditions that have rendered applicants comatose for at least 30 days and lethal genetic or congenital defects affecting newborns may qualify for expedited SSD processing. The applications of claimants who are awaiting heart, lung, liver, or bone marrow transplants may also be flagged as TERI cases.
Removal of TERI Designation
If it is determined that a claimants' condition does not qualify as terminal, the DDS may remove the TERI case flag. The DDS is only permitted to remove TERI flags, however, if the medical evidence suggests applicants' conditions are not terminal or if there was an obvious error in applying the designation. For example, the DDS may remove a TERI flag if a claimant's family member alleged his or her condition was terminal, but medical records suggest it is responding to treatment. Removal of the TERI flag does not necessarily mean a claim will get denied. Rather, it removes the necessity for expedited processing and the field offices' need to track the application for follow up.
A denial of SSD benefits may also provide grounds to remove an application's TERI designation. However, the SSA specifies that TERI flags should not be lifted when denials are based on a claimant's failure to cooperate, work issues, the dates when applicants were first or last insured, or any other eligibility or entitlement factors that are non-medically based.
The Compassionate Allowances and Quick Disability Determination Programs
Some medical conditions that qualify for TERI processing are also eligible for fast-tracking through the Compassionate Allowances or Quick Disability Determination programs. Through the CAL program, conditions that clearly meet the SSA's disability benefit standards by definition are routed for accelerated determinations. The QQD program employs a predictive computer-monitoring program to analyze applications for factors that indicate a high probability for approval and allows disability examiners to bypass the medical consultation portion of the process and move on to direct approvals. Through the QDD program, disability claimants' cases could be approved in as little as 15 to 20 days.
Categories: