What You Should Know About Medicare When You're Disabled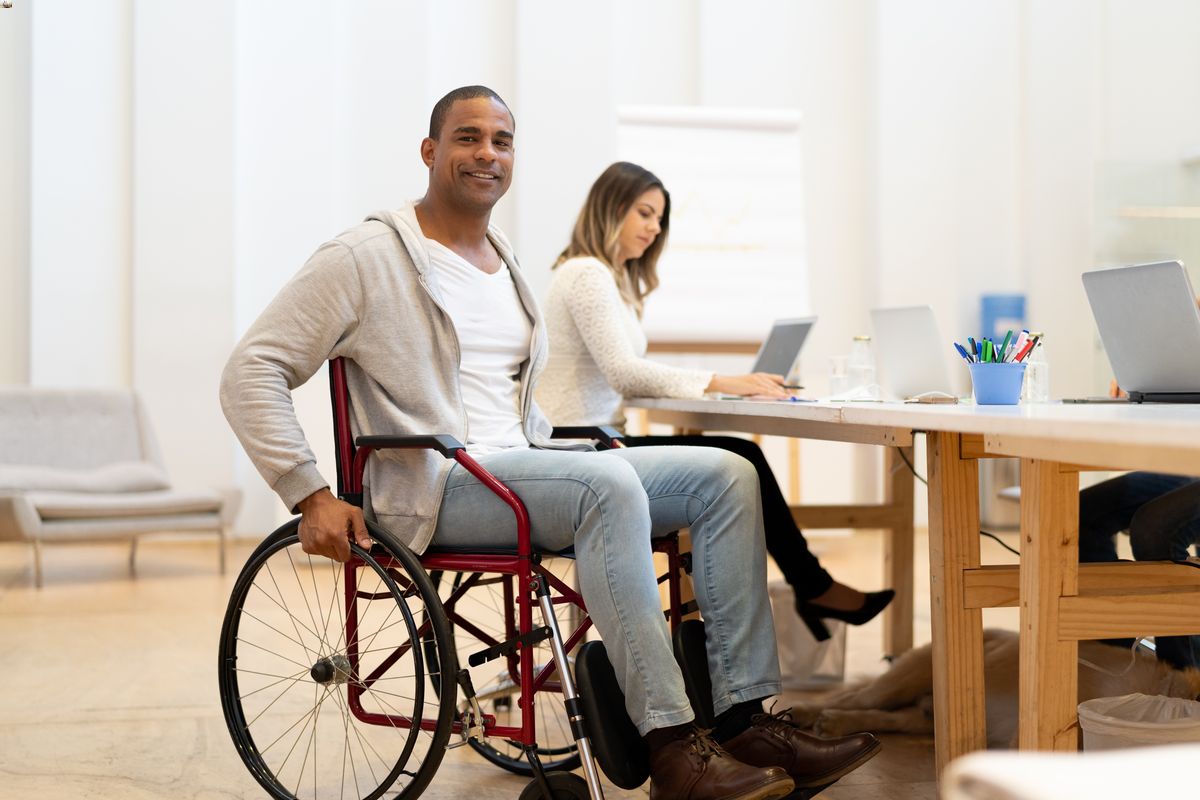 Although Medicare typically covers the healthcare costs of individuals aged 65 or older, people younger than 65 can be eligible for it if they qualify for Social Security Disability Insurance (SSDI). In most cases, people have to wait 24 months before their Medicare coverage starts.
Medicare Disability Coverage Waiting Period
To be eligible for Medicare, a person with a qualifying disability must have been collecting SSDI benefits for at least two years. The 24-month waiting period starts on the first month the person receives his or her SSDI benefit check. At the beginning of the 25th month of collecting SSDI benefits, the person will be enrolled automatically in Medicare coverage.
Exceptions
For people with Amyotrophic Lateral Sclerosis (ALS) or End-Stage Renal Disease (ESRD), the two-year period is waived and Medicare coverage starts sooner.
A person with ALS becomes eligible for Medicare in the first month that he or she receives SSDI benefits. For a person with ESRD, Medicare coverage starts at the beginning of the fourth month of regular dialysis treatment. The person can get coverage in the first month of treatment if he or she completes Medicare-approved training to do dialysis at home.
Enrolling in Medicare If One Has a Disability
To be eligible for Medicare coverage, a person with a disability must first apply for SSDI benefits. For the disability to meet the Social Security Administration's standards for qualification, it has to:
Make the person unable to work
Be considered terminal or expected to last at least 12 months
Disability claim lawyers help people prove their eligibility to the SSA. Once the SSA approves a person's disability application, he or she will just need to wait for the required two years. Medicare coverage will automatically begin during the 25th month of collecting disability benefits. The person will get his or her Medicare card and information in the mail three months before the 25th month of disability.
Once a person becomes eligible for Medicare disability coverage, he or she will receive coverage from Original Medicare (Part A and Part B). Medicare Part A pays for inpatient hospital stays, limited skilled nursing care and other forms of short-term patient care. Medicare Part B covers outpatient medical services, including ambulance services, doctor appointments, preventive care, some medications and medical equipment.
People usually pay premiums for Medicare Part B only. A person can decline Part B coverage if he or she has other options that suit his or her budget better.
Categories: