Helping Former Military Members Obtain Disability
If you are a disabled veteran who served in any branch of the United States military, you may be entitled to up to $2,700 in payments each month through the Social Security Disability Insurance (SSDI) program. These payments are in addition to the benefits you receive through the Department of Veterans Affairs (VA). Klain & Associates can help you navigate the spectrum of benefits available to disabled veterans.
Schedule your FREE consultation with the disability attorneys and advocates at Klain & Associates today. 800-818-HELP. No Fee unless you win.
What Our Clients Say
---
"Klain & Associates help me win my case without even a first denial after going through a different attorney the first time around and lost at three levels. They were always very quick to respond to calls and emails and walked me through everything. I definitely recommend them!"
---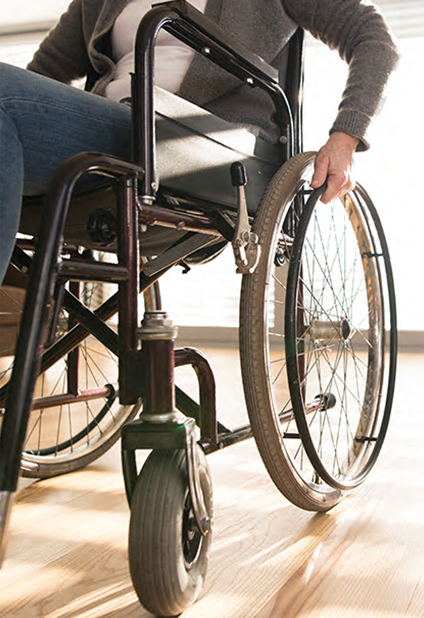 Expedited SSDI Benefits for Disabled Veterans
More than 800,000 disabled SSDI claimants throughout the United States are currently waiting for disability benefits approvals. The average wait time for claimants is 18 months. Some claimants wait more than three years for approval. The massive SSDI backlog means most applicants are left waiting in limbo, unable to work to pay for housing, food, or medical care. In 2017, more than 10,000 disability applicants died before their claims fully processed.
On average, veterans receive approvals within 3 to 6 months.
As a disabled veteran, the extensive wait time to receive SSDI benefits may not apply to you. If you became disabled while actively serving in the military anytime after October 1, 2001, you may qualify for expedited claims processing. This means you could begin receiving monthly payments in just a matter of weeks.
Even if your claim is expedited, however, processing time depends on how quickly the SSA receives your medical evidence, whether there are mistakes or omissions in your application, the nature of your disability and whether a consultative exam is necessary.
Qualifying for SSDI as a Disabled Veteran
Most disabled veterans applying for SSDI already have a VA compensation rating. SSDI and VA programs and criteria are very different, however. The Social Security Administration does not base disability determinations on VA ratings. Instead, you must meet the SSA's definition of disability to receive SSDI benefits.
• You must be unable to perform substantial gainful activity (SGA)
• Your condition must be expected to last at least 12 months or be terminal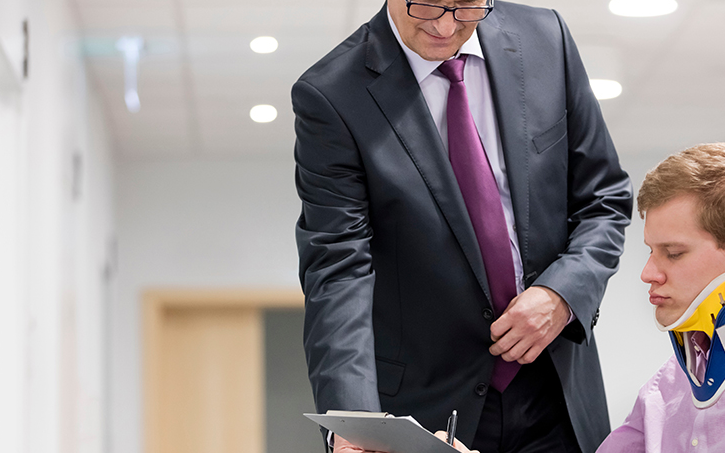 While even claimants with a VA compensation rate of 100% P & T are not guaranteed approval for SSDI benefits, if your rating is 70% or greater, your chance of receiving disability through the SSA is increased significantly.
Income from VA disability will not reduce your SSDI benefit payments.
Disabled Veterans are not required to be retired or separated from the military to apply for SSDI benefits. Our team can help you apply for SSA disability while you are hospitalized, in a rehabilitation program or receiving outpatient treatment.
Special Considerations for Veterans Applying for Disability
In addition to expedited claims processing, additional considerations apply to disabled military veterans seeking SSDI.
• Military pay does not affect eligibility. SSDI recipients are prevented from earning substantial amounts or they risk losing benefits. Military pay that is not earned from work activity, however, does not count. Former military members can receive up to $2,700 per month in SSDI benefits while also receiving disability and other benefits through the VA.
• Qualifying veterans receiving SSDI can receive medical coverage through Medicare and TRICARE simultaneously.
• You may apply for SSDI benefits anytime after you become disabled, regardless of military duty status. In fact, many disabled veterans apply for disability benefits through Social Security and the VA simultaneously.
More Practice Areas:
Navigating the rules, regulations and confusing terms when claiming Social Security Disability can be difficult. Our nationwide network of attorneys and advocates work with people at all levels of the SSI and SSDI claims processes. Let our team put your mind at ease and help you achieve success.