How Disability Attorneys Get Paid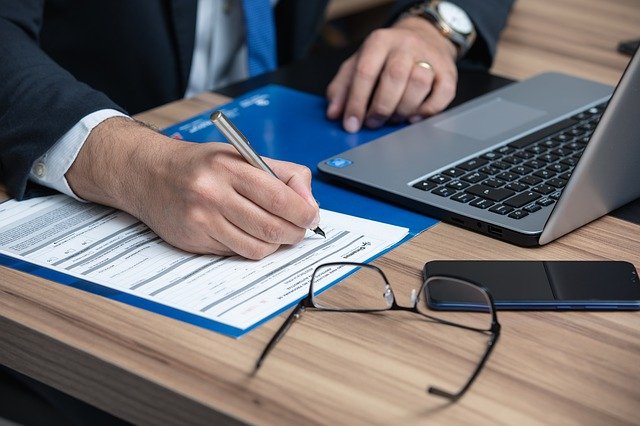 Social Security Disability attorneys generally receive payment for the services they provide upon the completion and approval of clients' claims. Lawyers who practice in this area must adhere to fee agreement rules regarding the amounts they charge, how they structure fee schedules and how they receive payment. As such, disability attorneys may operate on a contingency basis – meaning they may not receive payment for their services unless their clients successfully gain benefits.
Filing a Fee Agreement or Fee Petition
With few exceptions, representatives who aid people in filing for Social Security Disability Insurance benefits must gain approval from the Social Security Administration to charge and receive fees for their services. They may gain permission by filing a fee agreement or a fee petition with the SSA.
The legal representatives of benefit applicants may request approval for written fee agreements from Social Security at any time before the approval of the claims. Disability attorneys may also submit fee petitions to the SSA, describing in detail the time spent on each service provided. Social Security then determines the amount that lawyers may charge for the services and notifies benefit applicants and their representatives.
Limiting Attorneys' Fees
Social Security limits the fees that disability lawyers may charge the benefit applicants they represent. The SSA will approve fee agreements that charge the lesser of 25% of clients' past-due benefits or $6,000. For instance, the attorney fees for an applicant approved for benefits who should receive $10,000 in backpay may not exceed $2,500. Social Security may also authorize benefit applicants to repay any out-of-pocket expenses incurred by legal representatives, such as requesting medical records or making copies.
Receiving Payment from Backpay
Legal professionals who represent people with disability claims may collect fees for their services from the back pay awarded to their clients. Should attorneys ask clients to pay fees beyond those approved by the SSA or to make payments aside from the deduction from their past-due benefits, they may face penalties such as a suspension or revocation of their professional licensures.
Under some circumstances, benefit applicants may have to pay legal representatives directly. For example, Social Security may not remit full payment to SSDI lawyers in cases when the approved amount exceeds the amount withheld and paid by the SSA, the attorney is not eligible to receive a direct payment or the client was not entitled to receive any backpay.
Categories: